THE GASTROPROTECTED MICROGRANULES
TECHNOLOGY
MICROGRANULE
Activa complexes are designed taking into account the body's capacity for self-regulation. The active ingredients support the body's natural regulation mechanisms by providing the necessary nutrients in a targeted manner.
Increased efficiency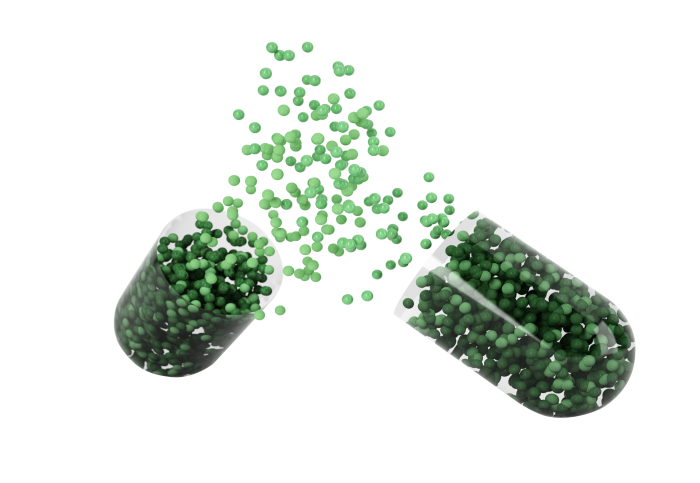 OUR "NEXT GEN" COMPLEXES
The cell itself acts to counter any disruption thanks to the synergy of our innovatively assembled active ingredients.
FORMULATION OF ACTIVE INGREDIENTS
Standardized titrated dry extracts : for a constance dose

High in trace constituents (active ingredients)

Guaranteed safety : analysis of raw materials as standard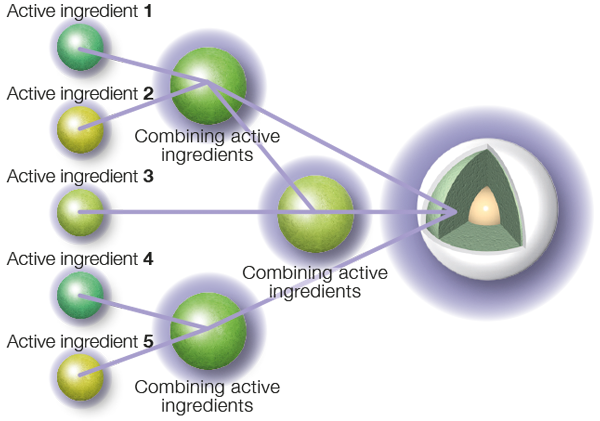 QUALITY OF ACTIVE INGREDIENTS
Microgranules coated with a semi-permeable membrane which protects active substances and regulates their release

A multiparticle pharmaceutical form : for optimum active ingredient supply (greater exchange surface)

Specific coating for each plant extract : for active ingredient stability and controlled release properties (gastro-protection)
An innovative blending and product assembly method for perfect biocompatibility and bioavailability
MICROGRANULE : A PATENTED PHARMACEUTICAL FORM
96% of active ingredients protected

Better compliance with reduced dosage and masks taste and smell
REDUCED INTAKE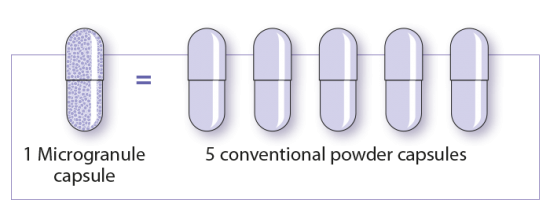 Immediate Release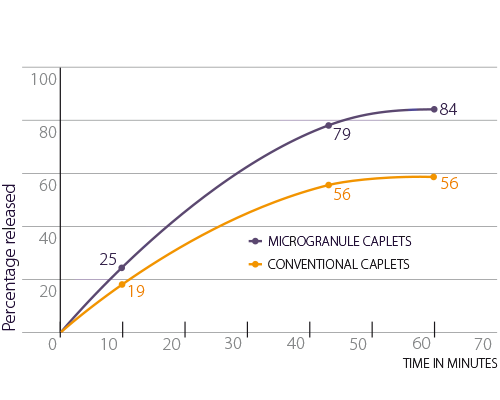 80% of the active ingredients are released within 45 minutes.
Delayed Release
Protects active ingredients that are sensitive to the digestive juices.
Extended Release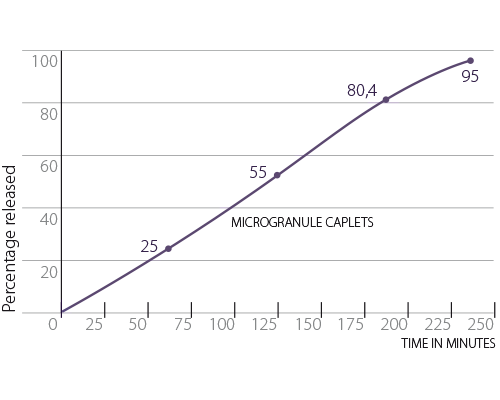 Action continues for 8 hours.